*All products featured are selected by our editors. When you make a purchase through a qualifying link, we may earn a commission via affiliate programs with Amazon.com and other retailers.
From cozy blankets and pillows to ornaments, candles and more, this list has something for every cabin. Each of these favorite finds are rustic, cabin-inspired and timeless, plus they're all available on Amazon.com. Holiday procrastinators rejoice!
These buffalo plaid pillow covers are the perfect way to transform any room into a festive space that's ready for the holidays. Shop it here: amazon.com.
With sherpa on one side and fleece on the other, this blanket is not only festive–it's functional. A must for the cabin! Shop it here: amazon.com.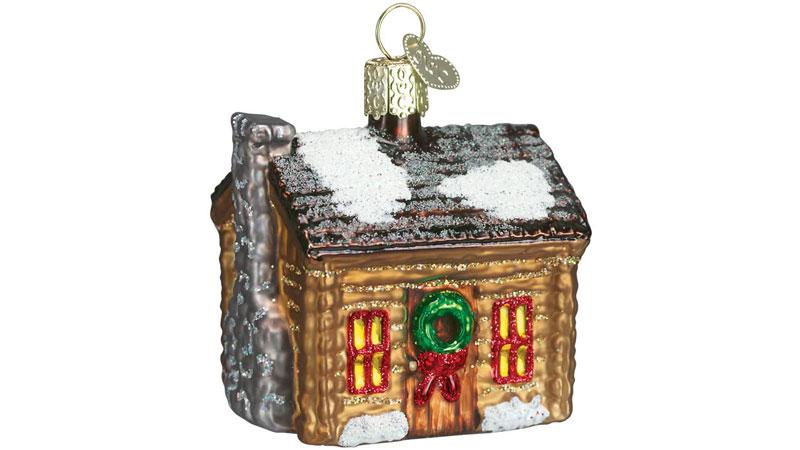 This handmade glass-blown ornament is a beautiful log cabin, complete with a wreath on the front door. This ornament would be a one-of-a-kind addition to your Christmas tree or a memorable gift for a loved one. Shop it here: amazon.com.
With
buffalo plaid on one side and burlap on the other, this

table runner is endlessly adaptable; dress it up for the holidays or keep it out year-round! Shop it here: amazon.com.
This centerpiece makes a big statement with three candle holders, red berries and pinecones. It's a quick addition to a dining table or coffee table that makes a whole room Christmas-ready. Shop it here: amazon.com.
The ultimate combination of holiday and cabin motifs, these towels come complete with owl, moose and bear designs (and puns)!

The cute sayings on these kitchen towels will put a smile on visitors' faces every time. Shop it here: amazon.com.
This is a classic set of ornaments that's woodland-inspired, complete with antlers, pinecones and more. Comes with 70 shatter-proof ornaments. Shop it here: amazon.com.
A piece that kids and adults alike will get a kick out of, this rustic, solid-wood advent calendar is topped with a snow-dusted cabin, church and reindeer. Shop it here: amazon.com
These knit stockings wood look so cozy hanging over a cabin's mantel! The timeless designs include snowflakes, Christmas trees and presents. Shop it here: amazon.com.
If you have yet to find a tree skirt that you love, this buffalo plaid one will add an extra-festive touch under your tree. It even has little white pom-poms around the edges. Shop it here: amazon.com.
Skip open-flamed candles in your decor this year with these faux wood alternatives, complete with flickering lights and a remote control. The exterior of these candles is rustic wax designed to look like birch wood. Shop it here: amazon.com.
Now that your cabin is all set to be decorated for the holidays, here's a couple cabin-inspired gift guides to help you shop for what will go under the tree: Personalized Cabin Gifts and Gifts for Adventurous Types.